Racing with the wind: Publishers learn to navigate in a multimedia world
Tuesday April 8, 9:00 AM
Neil F. Budde,
Former Publisher & Editor, The Wall Street Journal Online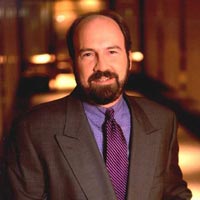 Operating a sailboat requires an understanding of the two media through which a sailboat moves at once - slicing through water as it harnesses the wind. As publishers have moved to the Internet, they too have had to learn how to operate in two media at once. Traditional publishers now deal with issues such as interface design and user experience. More than ever they have to be keenly aware of their customers and understand their needs in a medium that is both mass in its reach and individual in its connection with the user. All the while, they must keep their print publications moving along through murky waters. After a lot of tacking, publishers have been making progress in this multimedia world, but our mastery of it is still incomplete, says Neil Budde, who has led The Wall Street Journal Online's evolution since its conception in 1993. He'll share his experience in bringing the Journal online and building the largest paid-subscription news site on the Web. Where will the winds blow next for online publishers? Mr. Budde will offer his predictions.
Until recently, Neil Budde oversaw internet-based publishing operations of the Wall Street Journal. Beginning in 1993, Mr. Budde directed the design and development of the Online Journal. In 2000, he assumed responsibility for business, marketing and sales in addition to his duties as head of news, design, development and technical operations. Prior to his appointment as founding editor of the Online Journal, Mr. Budde was deputy editorial director for Dow Jones News/Retrieval, where he oversaw design and development of information services, including early natural-language searching features. Previously, Mr. Budde spent a decade as an editor or reporter for several newspapers. He earned a bachelor's degree from Western Kentucky University and an MBA from the University of Louisville.
Emotion & Design
Thursday April 10, 4:30 PM
Don Norman,
Northwestern University And Nielsen Norman Group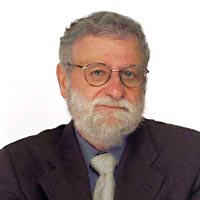 Last year, I got the CHI "lifetime achievement" award. Oops? Does that mean my lifetime was over? I resolved that if so, the only solution was to start a new life.
The new life is emotion - emotion and design. Usable products don't have to be ugly. In fact, the brain works differently when happy rather than anxious, so products can actually be easier to use if they give fun and pleasure, along with beauty.
In the past year I've been catching up on the scientific work in emotion. The result is a new theory of emotion, with implications for the development of autonomous machines and robots as well as to design.
The theory suggests that emotion and cognition are inseparable, both essential for effective functioning. There are three levels of processing: The visceral is automatic, biological, and cross-cultural - this is where attractiveness starts. The behavioral level is all about doing things, about meeting expectations. This is the home of usability. The reflective level provides conscious analysis. This is the home of self-image and where cultural values and influences are felt. Each level has different, sometimes conflicting, lessons for design.
Don Norman spends half his time with the Nielsen Norman group, half his time as Professor of Computer Science at Northwestern, half his time writing - his latest book, Emotion and Design, will be published in the Fall of 2003 - and the remaining half of his time serving on company advisory boards and organizations, such as the Institute of design. He is a fellow of lots of organizations, including ACM, a member of both CHI and IDSA, and former lots of things, including VP of Advanced Technology at Apple Computer, Professor of first Psychology, then Cognitive Science, at University of California, San Diego, and even President of a startup. He resides at jnd.org, in the Chicago suburbs.